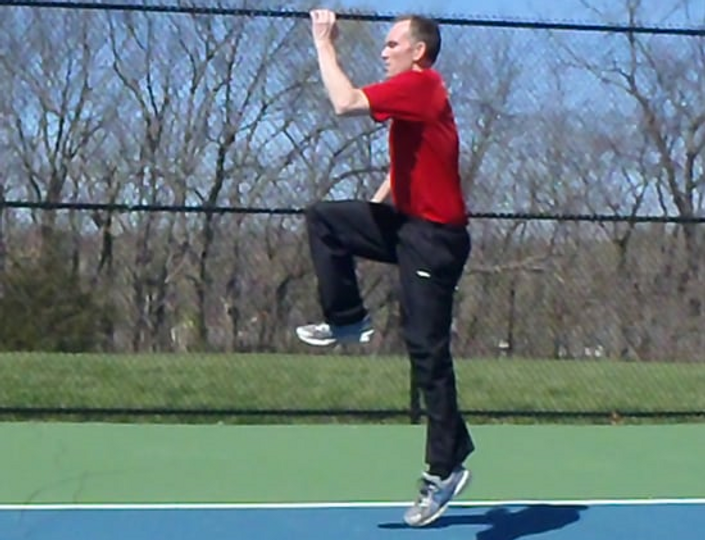 Strength & Conditioning Membership
Join Strength & Conditioning Membership Today!
Enroll for $20/month
Just Imagine Finally Being Able To...
Easily adjust your steps to poorly set balls
Hang high in the air and spike down into the court
Hit the ball harder than anyone in the gym
Be extremely comfortable moving your feet to get in position to pass
Quickly and easily get to every ball on defense
Reach higher and penetrate the net further blocking the ball more than you ever dreamed possible
This membership Is Going To...
Get you noticed by college coaches.
Force your coach to give you more court time.
Get you blocking high above the net.
Give you explosive power for jumping higher and hitting harder.
Give you a powerful psychological advantage over your opponents.
Make teammates come to you for advice, tips and training.
Dramatically increase your chances of being offered a college volleyball scholarship.
Get you ready for the brutal two-a-day college volleyball practices.
It Can be Done and I am Going to Show You How
If I Can Do It, Then So Can You
If I believed I could NOT discover the right way to train for volleyball, I would STILL be uncoordinated, slow, weak, and vertically-challenged...
I fought hard and I WON...

YOU CAN TOO, and I'm going to show you how...
Because FORCING myself to learn how to strength and condition for volleyball is how I got my career started and I want YOU to have the secrets too.
This Training Saves You Time
Learning how to workout for volleyball can be very fun and exciting, especially when your increased strength and mobility allows you to make outstanding plays seem effortless.
However, the direction you head at the outset of training is very important. You don't want to be doing the wrong exercises, wasting your time, and possibly injuring yourself.

Step by Step Guide to Training
What I AM going to do is take you step-by-step through a REVOLUTIONARY new approach to strength training for volleyball...

This is NOT an approach where you just lift weights and hope for the best...

This an approach where you methodically train GIVING YOUR BODY NO CHOICE to develop the strength and power you need specifically for VOLLEYBALL.

As You Go Through the Training, You Will Notice That...
Each and every phase of the training builds on the previous phase and also sets up the next phase for maximum results.
The nutrition and regeneration tips turbocharge your recovery leading to faster gains in volleyball explosive strength and power.
Every single training day is laid out for you from sets to reps to exercises and as well as training techniques and rest periods. I've even included detailed notes with training tips to help you get the most out of your training. You will have NO DOUBT how to train to get the best results possible.
Also, you're going to notice links to a section called the "Exercise Index." This is where you will find pictures of every exercise technique performed in the program.
The videos, pictures, and descriptions will ensure you have NO DOUBT about what you're going to do in every training session you perform.
Your Instructor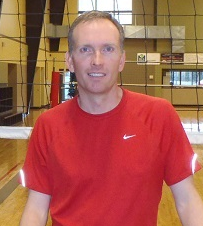 My name is Dennis Jackson. I have been involved in coaching, training, and competing in volleyball for over 28 years. I'm very excited to be sharing this cutting edge training with you.
Frequently Asked Questions
Exactly who is this membership for?
This membership is for anyone that wants to improve at volleyball by focusing on strength and conditioning. As you advance through the membership, you will be gaining the knowledge and skills you need to workout for volleyball. If you are a complete beginner, this is your chance to become more athletic very quickly. If your competition is ahead of you when it comes to strength and conditioning, use this training to very quickly catch up to your competition. You see, your competition doesn't know the best way to train for volleyball. And if you are already doing fairly well with training, you can use this opportunity to further distance yourself from the competition.
How does it work?
After signing up you will be emailed your username/password to log into the members only portal. Inside you will be able to access the members area. You can access the members portal on any device connected to the internet! You are going to learn how to workout for volleyball. You'll learn about the concepts and strategies for volleyball training. My program uses strategic exercises and set/rep combinations to target your elastic muscle fibers. This produces explosive gains in volleyball strength and explosive power.
When does the membership start?
The membership starts now!
How long do I have access to the membership?
This is a monthly membership. After enrolling, you have access to the material for as long as you are enrolled - across any and all devices you own. You will receive new content weekly.
What if I am unhappy with the membership?
We would never want you to be unhappy! If you are unsatisfied with your purchase, contact us in the first 30 days and we will give you a full refund.
Do I need equipment?
Equipment isn't required, but a lot of training can be done with equipment such as free weights (dumbbells, barbells, etc), a medicine ball, cones, resistance bands, and a balance ball. If you don't have any or don't want to buy any equipment, that's no problem. There are plenty of exercises that can be done without any equipment.
Is it safe?
Yes. Heavy weight lifting isn't necessary. Of course, you should check with your doctor before doing any physical exercise.
I'm just a beginner volleyball player. Is this training too advanced for me?
Nope. In fact, you are the exact type of person who will see the biggest gains from this training. You have so much room for improvement you could improve performance very quickly.
What if I need help or have questions about the training?
Just shoot me an email and I will answer any questions you may have.
I'm really busy. Will this training take up my time?
No. I've designed this training for busy people like us so you can use minimal time to get results quickly.
How long do I have to wait to get access to the training?
This is a digital, online membership site meaning you get instant access to the material the second you join, even if its 4am. Since there's nothing to mail and no physical books etc, we can keep our program really affordable, saving you a ton of money for all this cutting-edge training.
I've never worked out before. Can I still do it?
This training is safe and works for all ages and levels. Exercise videos of each movement are included so there is no prior workout experience needed. Of course you should check with your doctor before doing any physical exercise.
I'm already in pretty good shape. Will this training still help me?
Yes, but not as much as say, a newbie obviously. You'll still be able to add some strength and explosiveness without much trouble though.
What if I can't workout for 12 weeks in a row? Can I still benefit from this program?
Yes. You don't need to workout for 12 straight weeks. Many of my students will focus on a section at a time. What's important is to learn the movements and perform each exercise with correct technique. If you are feeling overwhelmed with all the training, just focus on a learning a few exercises at a time. Once you master a movement, move on to learning a new movement.
100% MONEY BACK GUARANTEE:
I uphold a very strict, no-questions-asked, "Money Back if you're not happy," 100% money back guarantee.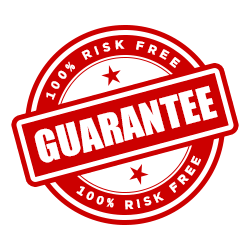 If there is ANY reason whatsoever you have ANY kind of problem with the program, send me an email in 30 days and I'll give you a full refund.

If it doesn't work for you. If you don't like the videos. If you don't like the way that it, or any aspect of the program looks…

Anything… If there's ANY problem whatsoever, then just email me within 30 days and I'll send you a full refund.

Disclaimer: Consult a physician and follow all safety instructions. Every effort has been made to accurately represent the potential of this training. Results are not typical, and only represent players who worked very hard. Of course, no guarantee can be made for every single player.