Does any of this sound like you?
I struggle serving the ball in the court, especially when it's windy.
I struggle with placing my serves.
The best players serve topspin and I would to learn how.
My serve is too easy. I would like to serve tougher.
I struggle to pass then approach to hit
I need to learn how to pass the ball up overhead
I need a game plan for serving my opponent
I don't know where to stand in serve receive
I can't figure out how to jump out of the sand
My hits never go where I want them to
It seems like my opponent can easily read where I'm hitting the ball
I can' seem to figure out how to hit the ball harder
I struggle with hand setting
My bump sets don't always go where I want
My partner often complains about my sets
I struggle getting to the ball to set my partner
I struggle at blocking
I don't know how to communicate with my partner on what to block
I don't understand the blocking signals I see other teams do
Even though I pretty quick, I'm still not very good at running down shots
I don't understand where I should be on defense
I just don't see how I'm supposed to cover the court when my partner is blocking.
I'm a good indoor player, but I struggle playing in the sand
Passing in the sand is really hard
Hitting in the sand is a lot harder for me than hitting indoor
When I jump to hit, I can't figure out how to hit the ball harder
I don't know how to play defense in the sand
I don't have a plan for how to serve
I don't have confidence when I play volleyball in the sand
The players I normally beat indoor, I lose to in the sand
All my friends are better than me at sand volleyball
I want to be good at sand volleyball, but I can't figure out what to do
Imagine what it would be like to...
Never miss a serve
Hit the float, jump, and the spot serves
Know when to serve short and when to serve deep
Make good decisions for which player to serve
Consistently serve over the net placing the ball where you want
Challenge your opponent with tough serves
Be deceptive when serving
Easily get in the best position to pass
Move quickly and easily to pass the deep serve
Have a strategy for positioning in serve receive
Overhead pass better
Communicate with my partner and move quickly to pass
Easily take an approach to hit after passing the ball
Move quickly and easily cover the court
Easily jump up and hit down into the court
Easily hit the ball where you intend it to go
Have an array of shots to chose from when you jump to hit
Be a more deceptive hitter
Hit with more power
Fool the defense with off-speed shots
Hand set, easily placing the ball where I want
Bump set with control
Consistently give my partner great sets
Easily and quickly move in the sand to get in position to set
Learn how to set my partner exactly how they want the ball
Have the skills you need to be a good blocker
Know how to play defense behind a blocker
Know how to play defense with "no block" at the net
Know How to drop back and play defense
Know the hand signals for blocking
Know how to signal your partner
Know how to dig the cross-court attack
Know how to dig the line attack
Know how to run down shots
Be in the correct position on defense
Know how to dig a hard-driven attack
Have the skills for getting in position to block
Serve the ball in the court every single time
Place the ball in the court wherever you want
Have a plan for defense
Win a beach tournament
Make new friends playing volleyball
Become a great indoor player by learning how to play in the sand
This Beach Volleyball Membership is going to help you win more games.
Join the membership today and you will quickly develop the knowledge and confidence you need along with the ability to create a game plan to win.

What You'll Learn...
From this training you will have gained:
The strategy and confidence for serving.
Knowledge about what to communicate with your partner.
Examples of types of players and the strategy to beat them.
The best strategy for serve receive and attacking at the net.
The strategy for blocking and defending.
What tendencies to recognize in your opponent.
The setting skills you need to set your partner perfectly every time.
The game plan you need to have to win in beach volleyball.
Your Instructor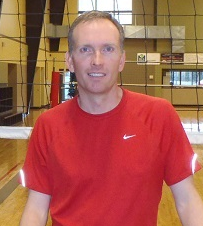 My name is Dennis Jackson. I have been involved in coaching, training, and competing in volleyball for over 28 years. I'm very excited to be sharing this cutting edge training with you.
Frequently Asked Questions
How long do I have access to the membership?
This is a monthly membership. After enrolling, you have access to the material for as long as you are enrolled - across any and all devices you own. You will receive new content weekly.
What if I am unhappy with the membership?
We would never want you to be unhappy! If you are unsatisfied with your purchase, contact us in the first 30 days and we will give you a full refund.
Exactly who is this membership for?
This membership is for anyone that wants to improve at beach volleyball. The focus is on everything that involves winning in beach volleyball. From the beginner to the advanced level player, this membership can help.
What if I have never played beach volleyball before? Will this membership help me?
Yes, if you have never played before, you will benefit from this membership. I will teach you the basic skills and strategies for playing beach volleyball.
How long do I have to wait to get access the training?
This is a digital, online membership site meaning you get instant access to the material the second you join, even if its 4am. Since there's nothing to mail and no physical books etc, we can keep our training really affordable, saving you a ton of money for all this cutting-edge training.
I'm already a pretty good beach player. Would this still help me?
Yes, but not as much as say, a newbie obviously. However, if you haven't thought that much about strategy and haven't ever been coached then this is a great opportunity to become a better player. In fact, these strategies are likely exactly what you need to win more games.
100% MONEY BACK GUARANTEE:
I uphold a very strict, no-questions-asked, "Money Back if you're not happy," 100% money back guarantee.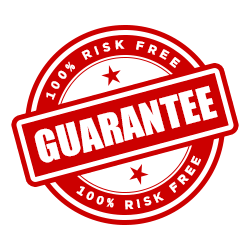 If there is ANY reason whatsoever you have ANY kind of problem with the program, send me an email in 30 days and I'll give you a full refund.

If it doesn't work for you. If you don't like the videos. If you don't like the way that it, or any aspect of the program looks…

Anything… If there's ANY problem whatsoever, then just email me within 30 days and I'll send you a full refund.

Disclaimer: Consult a physician and follow all safety instructions. Every effort has been made to accurately represent the potential of this training. Results are not typical, and only represent players who worked very hard. Of course, no guarantee can be made for every single player.